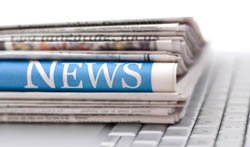 You must be enjoying your weekend, well to keep you updated we are herewith financial market news and weekend links.
This week we have seen stock market has out performed. In commodity market update Gold continue to decline further.
Stock Market Update:-
This was indeed good week for stock market. Sensex gains 574 points and it is now trading on 20,791.
Top  Gainer are BHEL – 13% , L&T – 8.2% , ONGC – 7.32%, Tata Motors – 6.79%, Sesa Goa – 4.96%
Top Losers are Bharti Airtel – 2.7%, NTPC -2.16%, Wipro – 1.46% & Sun Pharma -0.5%
It seems market is gaining momentum now and if it continues market will reach lifetime high again.
Commodity Market Update:-
Current Gold price is 30,236 Rs/- per 10 gm, fall in gold price this week is 1.86%. It is expected that gold price will fall further and it may reach level of 27,000 Rs/- per 10 gm. So if you want to make investment in gold we advise you to wait till gold price correction.
Also read:- 5 reason why gold prices could crush further
Silver price is volatile and trading on 44300 per kg with marginal change.
Top News in Finance & Investment World:-
(1)   RBI extends deregulated NRE deposit schemes scheme till Jan 31. This step is taken to attract more dollar flow earlier limit was up to Nov 30.
(2)   RBI will issue Inflation indexed national saving securities for retail investor by mid-December.
(3)   To attract more depositors RBI allows bank to pay interest more frequently less than three months.
(4)   For all debit card transaction punching PIN is mandatory from Dec 1, 2013.
Weekend Links:-
Yellow shining metal gold may loss its shining further yes gold price is likely to fall further continue reading about why gold price fall further.
Modi wave continue to influence stock market see what first post says "Why the Narendra Modi Bull Market is likely to Continue".
Sometime we purchase insurance policy by just trusting agent if you are one of them and now stuck with a mis-sold insurance policy? Here's what you can do
 Do you know who taught politicians to print money here is nice excerpt from book Easy Money: Evolution of Money from Robinson Crusoe to the First World War