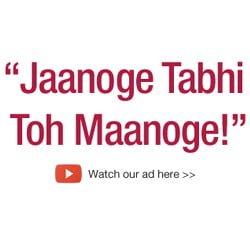 While listening to radio one advertisement has catch my attention. It was about Birla Sun Life Mutual Fund Investor education program "Jaanoge Tabhi toh Mannoge". They are basically asking investors to visit their investor education website www.janotohmano.com. I have visited this website to gather details.
Rational behind this website is to promote mutual fund investments. This website presents information and interactive games for enhancing investor knowledge.
Message here is we should search for fact rather than acting as per belief.
Our Beliefs:-
House is an asset
Price of Real estate always goes up
Stocks have always outperformed real estate
One has to be dishonest to be rich
Bluechip stocks always gives big returns
You need a lot of money to invest in mutual funds
Investment should give quick returns
They have given very good example in form of Video.
You knows good foods take time to get ready
You know that babies take time to learn to walk
But did you know mutualfunds also takes time to give return?
This video features situation of restaurant where a waiter is taking order of a group of men says that he will bring food in two minutes. One of the men in the group stops him & ask if the food has been kept ready since the previous day. He tells the waiter to take his time, but to ensure that the food is good. A man at other table explains to viewers that like food mutual funds investment also takes time to give good returns.