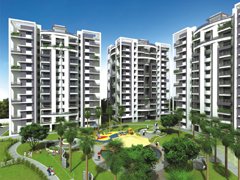 Real Estate (Regulation and Development) Bill is now approved by cabinet. It is for setting up a regulator for the realty sector and having provisions like a jail term of up to three years for developers who make offences like putting up misleading advertisements about projects repeatedly.
This is really welcome move which will ease out many problems & bring clarity to everyone. We are herewith things which you must know about this bill.
1 The Real Estate (Regulation and Development), Bill 2013, makes it mandatory for developers to launch projects only after acquiring all the statutory clearances from relevant authorities.
2. It also has provisions under which all relevant clearances for real estate projects would have to be submitted to the regulator and also displayed on a website before starting the construction.
3. Developers have to declare this information in advertisements related to a project. A misleading advertisement by a developer, with representative pictures and not actual ones, is proposed to be a punishable offence. For first time would attract a penalty which may be up to 10 percent of the project cost and a repeat offence could land the developer in jail up to three years.
4. The bill also seeks to make it mandatory for a developer to maintain a separate bank account for every project to ensure that the money raised for a particular project is not diverted elsewhere.
5. The proposed legislation provides for clear definition of the 'carpet area' and would prohibit private developers from selling houses or flats on the basis of ambiguous 'super area'.
6. Under the proposed new law, builders will be able to sell property only after getting all necessary clearances. A registration of projects with the regulatory authority is a must. This means developers cannot offer any pre-launch sales without the regulatory approvals. Moreover the authority must approve or reject projects within 15 days.
7. If there is delay and cost escalation for ongoing projects, then the consumers can approach the adjudicating authority (or regulator) to settle the dispute
8. The Bill proposes that the buyer should have the right to refunds with interest, in the case of delays.
9. Builders cannot take more than 10 percent of the advance from buyers without a written agreement.
10. Under the proposed Bill, all property brokers must obtain a license to conduct business.
Hope this bill brings transparency in real estate sector and help end consumer/ investor from fraud/cheating from developer.