Corruption is biggest issue of our country. Indians are not inherently corrupt our value and culture is very good but somehow corruption is born out of system failure.
The solution to cure corruption permanently is to stop looking at it from a moral perspective, but from an economic perspective.
Corruption follows a mathematical formula
Corruption = Monopoly + Discretion – Accountability
Wherever these conditions are there, be it the public or private sector, corruption tends to happen.
So we have to change systems based on this formula, to reduce corruption.
We can reduce corruption by reducing monopoly powers of people & reducing the discretionary powers vested in officials. We can reduce corruption by increasing accountability.
Apart from this we can reduce corruption by reporting it.
Reporting it online on Ipaidbribe:-
http://www.ipaidabribe.com provides facility to report corruption. Total 21685 Reports are already filed against corruption on this website with total amount of 58.27 Cr.
According to this website Karnataka is most corrupt state and Bangalore is most corrupt city. Maharashtra is second most corrupt state and Mumbai is second most corrupt city. This website provides facility to see Bribe Trend online. India corruption monitor is given below with bribe trends by city.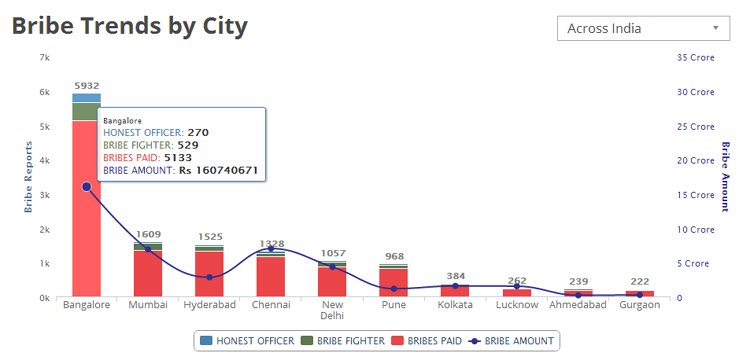 Reporting it to Income tax:-
Apart from this we have legal way to report corruption to Income tax department. Income Tax department urges you to speak up if you see, if you hear or if you have been victim of corruption.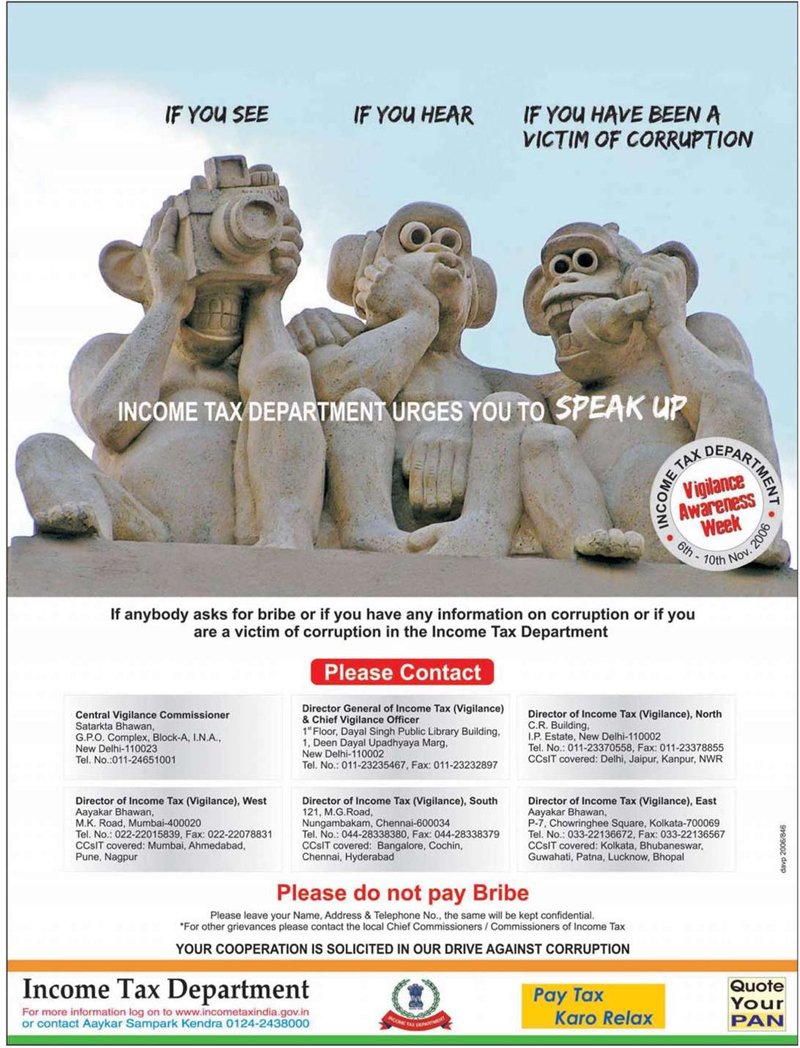 Your cooperation is solicited in our drive against corruption.
Help our country India to fight against corruption & black money.
Do Share with your friends if you wish to fight against corruption.