The coronavirus has had a significant impact on the retail industry. Business owners must adapt to the "new norm," but what exactly does that entail in a post-COVID-19 world? What does it take for retailers to thrive?
To compete successfully and profitably in an age when e-commerce giants enable consumers to purchase products with the click of a button, brick-and-mortar retailers must improve their game and provide experiences that people value. To put it another way, they must improve the customer experience. But what exactly is a fantastic retail experience?
The answers to these questions will differ depending on a few factors, including the type of retail store, the products sold in-store, and new consumer behaviors. It is critical that you fully comprehend these three factors to provide the best retail experiences possible post-COVID-19.
4 Suggestions to Assist Retailers in Improving Their Customers' Shopping Experience Post-COVID-19.
Below is a roundup of the types of experiences that can keep shoppers coming back to your store based on recent data on consumer behavior trends post-COVID-19.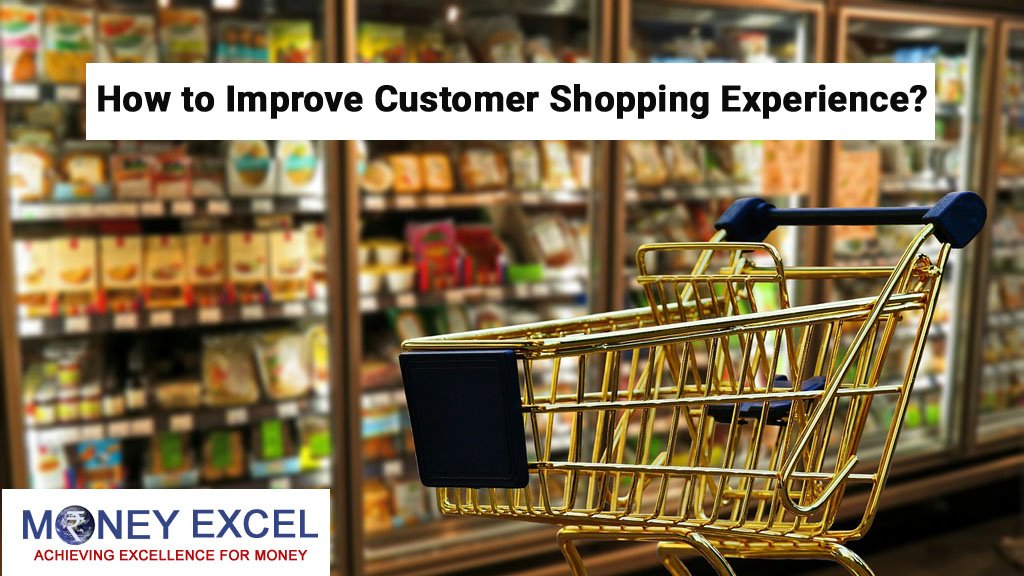 4 Ways to improve customer shopping experience in Retail 
#1 Make Sure Your Customers Have a Secure and Safe Experience
The world may be reopening, but COVID-19 still poses a business risk. So, don't become complacent with your store's safety and health protocols. According to a post-COVID-19 customer report by Xpandretail, "Majority of respondents expect retail stores to incorporate strict health and safety measures to confront the spread of COVID-19."
This report demonstrates that consumers are still concerned about visiting retail stores, although many restrictions have been lifted. As a result, customers will only shop at stores that make them feel secure. As such, review your store's sanitation protocol to ensure that it is still following health recommendations.
Take it a step further by informing shoppers in your store that you have put safeguards in place to ensure their continued safety while they shop. It is entirely up to you which medium you use, but communication channels include email, decals, signage, and others. This single action can assist your retail business in gaining the trust of your target audience and converting them into loyal customers.
#2 Create Omnichannel Shopping Experiences for Your Customers
The massive disruption in customer behavior resulting from the pandemic has caused challenges throughout the retail supply chain. Despite the challenges, it is still possible to win new customers and deepen brand loyalty with existing ones in today's post-pandemic world.
Creating omnichannel experiences with the goal of giving shoppers multiple options for getting their hands on your products in the most convenient way possible is one of the best ways to retain customers. According to research, modern consumers use multiple devices throughout the day. Help your customers' shopping journeys as they switch from one device or channel to the next.
This multi-channel shopping experience should also allow your customers to buy online and have it fulfilled in-store (Buy Online, Pickup In-Store or BOPIS), as well as curbside pickup. In any case, make sure you can be there for your customers no matter where or how they shop.
#3 Ramp Up the Quality of Your Customer Service In-Store
In-store customer service is a very powerful tool in your customer retention arsenal because, as the pandemic has highlighted, nothing beats face-to-face interactions. While live chat and online reviews can provide your customers with the information they need to make purchasing decisions, it is not the same as the interaction they receive when they speak with a knowledgeable in-store customer service associate.
Begin by reviewing the performance of your customer service representatives in your stores. The goal should be to provide the same level of service in all branches. Your customer service representatives should be able to provide insights that your customers will not find online. They need to be highly knowledgeable about your products and be able to recommend products to customers effectively.
If your employees' performance is below par, look for ways to help them improve by providing the necessary training. Product unboxing sessions are another option; have them go through the same process as a potential customer.
#4 Make It Convenient for Your Customers to Shop
When it comes to retail, convenience reigns supreme, even more so in the post-COVID-19 era. Any hiccup in your delivery or ordering process may result in a customer defecting to a competitor. A faulty return process is also one of the quickest ways to ensure a customer will never return.
Finding the perfect balance between providing good service, providing what customers want, and creating an emotional connection with consumers is the formula for creating a convenient shopping experience in your store.
Getting the correct mix of each element required to create a convenient experience for shoppers may appear to be a difficult task, but this is where customer analytics, particularly data collected through footfall counting, comes in. Footfall data provides valuable insight into your customers' shopping habits, such as peak shopping hours, top selling products, customer walkout rate, and more.
With this type of data, you can gain a detailed understanding of your customers' behavior and improve your decision-making in areas such as marketing, store layout, staffing schedules, inventory management, and more to provide the most convenient experience for your customers. How do you collect footfall data? All you need to do is purchase and set up an RFID system (radio-frequency system) in-store.
Finally, Combine the In-Store and Digital Shopping Experiences Into One
With the ease of shopping that e-commerce has provided for consumers, particularly during the pandemic, retailers are faced with the difficult task of convincing wary consumers that their physical stores offer something the internet cannot.
One approach that retailers have taken is to create digital stores as an extension of their in-store location. There is nothing wrong with creating digital shopping experiences for your consumers online. It is one of the best ways to provide them with personalized recommendations based on their shopping habits. Still, experts predict that retailers who take a hybrid approach will be the most successful post-COVID-19.
Consider your physical store as an ally to the digital shopping experiences you've created, ensuring your customers have a consistent brand experience both in-store and online.