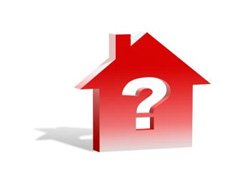 ICICI Bank Limited, India's largest private sector bank has announced the launch of a new Home Loan product with " Cash back" offer for new customers. This first of-its-kind offer in the home loan industry allows a customer to get 1% cash back on every EMI for the entire tenure of the loan. As a part of this offer, customers will be provided the option of renewable fixed interest rate for the entire tenure, again making it a very unique proposition in home loan industry. Let's take quick look on this scheme.
Features of Cash Back Offer on Home Loan:-
Under this cash back offer, 1% of every EMI will be returned to the customer.
The cash back will start accruing from the first EMI month onwards and will get credited into customer's account after the completion of 36th EMI month.
Subsequently, the 1% cash back will be accumulated every EMI month and will get credited into customer's account after every 12th EMI month.
Customers can choose to avail of this cash back offering either in the form of a credit to their ICICI Bank Account or in the form of a Principal pay-down.
The offer will run through the end of December for new customers.
The scheme covers renewal/switch over of fixed/floating rate loans without any processing fee.
Features of Renewal in Fix Rate Home Loan:-
Apart from the cash back offer, for the first time, customers have also been given the option to renew their fixed rate loans for tenures of 2/3/5 years at a zero conversion fee within 30 days of completion of the initial fixed rate tenure.
They can choose to renew this multiple times till the completion of the tenure. In case the customer decides not to renew, the loan will move to floating rate by default.
The interest rates for the fixed rate option under this scheme currently are:-
The EMIs for the above product have to be paid only through an Auto Debit to an ICICI Bank account.
Preliminary we feel that focus of this scheme is to retain customer for long time and provide some kind or reward to loyal customer.
As it is festival season we have seen that last month, its rival Axis bank launched a scheme wherein a home loan borrower will get 12 EMIs waived if he/she remains with the bank for 15 year or more.
Many state-run banks, including SBI, UCO Bank, Vijaya Bank, and Central Bank, have hit the market with combo loan offers, wherein a home loan customer gets a car loan without the process fee, apart from slashing interest rates by up to 0.50 per cent and the processing fee by half.
According to ICICI bank, the offer can hugely benefit the borrowers. For instance on a 20-year loan of Rs 50 lakh, priced at 10.50 per cent, a customer can gain as much as Rs 1,19,806 in cash back or if it is adjusted against the principal outstanding, the accrued benefit will be Rs 3,63,538 at the end of the loan repayment. Not only that this offer includes an option to remain on fixed or floating rate at no cost.
Review:-
Over all it seems that this product which gives added advantage to end customer in terms of dual benefit of 1% cash back and conversion of fix to floating  but one should consider following points before buying this loan:-
(1)   This loan seems to be dual rate product where in for first two year rate of interest is 10.25%. Looking at overall trend interest rates are above to fall you will not get benefit of falling interest rate under this scheme.
(2)   However, the cash back that starts accruing from the first EMI will not be credited every month into the customer's account but is given after completion of three years, after which it is given after every 12th EMI month. Meaning customer need to continue this loan to get this benefit.
(3)   The cash back benefit translates into interest rate reduction but looking at features this reduction will be negligible.
According to us this product seems to be marketing gimmick to attract new customers. A home loan seeker should instead choose a bank offering lower interest rate on home loans.