Despite the planning, there may arise occasions when one may find themselves needing extra funds to manage an emergency, or to fulfill a certain aspiration by grabbing an opportunity. 
As incomes and consumption are recovering after the coronavirus pandemic, the demand for retail credit is steadily increasing. Amongst the various debt options available to individuals, personal loans are much preferred. Personal loans have become extremely popular in India due to the quick loan processing and easy-to-meet eligibility criteria they offer to customers. 
It is evident from the fact that personal loans have increased significantly over the past few years. Fullerton India instant personal loan is one of the most trusted options when taking a personal loan. Here are the top five reasons to opt for a Fullerton India personal loan.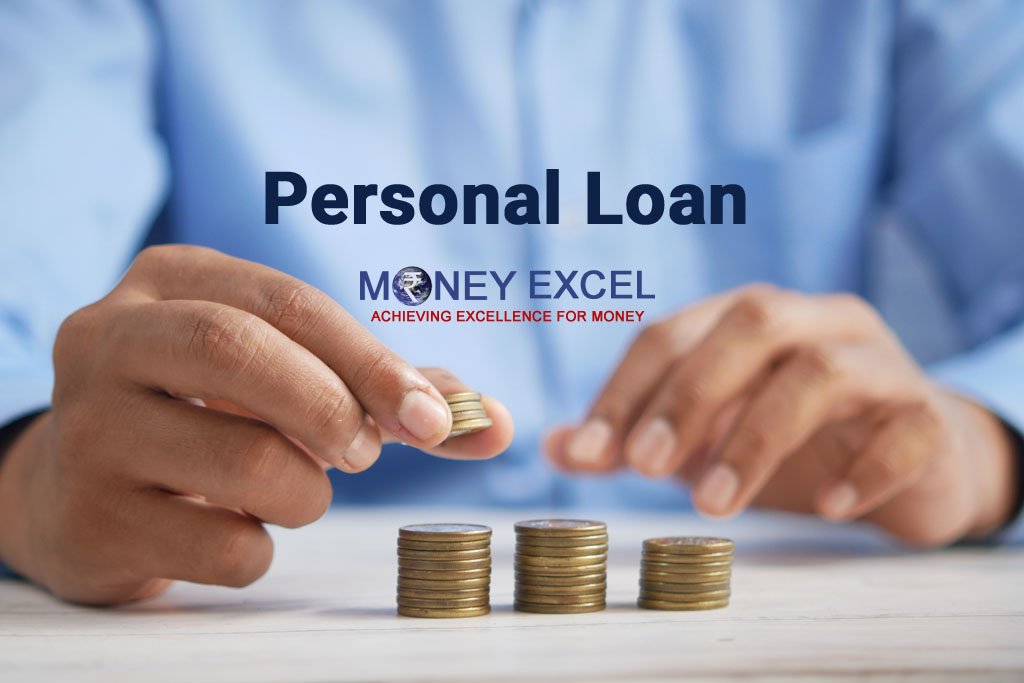 5 Major Reasons to Opt for a Fullerton India Personal Loan
There are certain key factors one must keep in mind while selecting a lending institution. Let us see why Fullerton India personal loans are a good choice. The reasoning is based on the five most crucial factors to consider while taking out a personal loan.   
#1 Personal Loan Interest Rates
Every debt is accompanied by an interest rate that the borrower is expected to pay for using the loan amount. The interest rates on Fullerton India personal loans are relatively low and start at only 11.99%* per annum for salaried and self-employed loan seekers. The reasonable rates on personal loans provided by Fullerton India bring down the overall cost of the loan for the customers, thereby reducing their financial burden. Please note that the final interest rate offered to an applicant will depend on a number of factors including Fullerton India's policy at the time of loan application.
Personal Loan – 10 Important Points to consider before availing
#2 Loans up to Rs. 25 Lakhs
Fullerton India understands that your loan requirement could be huge. Therefore, depending on one's eligibility, it offers collateral-free personal loans of up to Rs. 25 lakhs*. The loan amount an individual can get depends on multiple factors including Fullerton India's policy, the individual's net monthly income, other financial obligations, and so on,. 
#3 Completely Paperless and Online Loan Processing
Usually, people take out a personal loan with they need instant funds. No one wants to go through lengthy documentation which would require a lot of paperwork. Fullerton India's personal loan application process is 100% digital, within minimal documentation. You can apply online for a personal loan from the luxury of your home with Fullerton India.
#4 Quick Disbursal of the Loan Amount
Fullerton India takes care of the comfort and convenience of the customers and ensures quick loan disbursals. Once the applicant's eligibility and documents are verified, the loan is sanctioned, and the funds are credited to the borrower's bank account shortly after. This quick cash could be crucial for someone who needs cash inflows for an emergency reason. 
#5 Additional Benefits for Existing Customers
Fullerton India offers additional benefits to existing customers if they want to take out a personal loan. 
Fullerton India personal loans do not require the customer to deposit an asset as collateral. They offer instant personal loans with zero hidden charges and transparent and quick processing.
Things You Can Do with a Fullerton India Personal Loan
Taking out a loan without having a complete analysis of its purpose is not a wise move. If you assess your requirement before applying for a loan, you will not be left with unused surplus money on which you need to pay interest. Borrowers can use a Personal loan Calculator to calculate the estimated EMI amount. Additionally, you will not suffer by taking out a loan lesser than your requirement, which could render the entire loan-taking procedure useless. You can take a personal loan for multiple reasons. Here are some reasons why you could take a personal loan from Fullerton India.
Personal loans can be a savior during medical emergencies such as an accident or critical illness of a family member or yourself. If you need extra funds over and above your insurance cover, you can take out a personal loan from Fullerton India to cover all the required expenses.

College admission fees are sky-high these days. If you need to pay the college or school fees for your child and need funds for it, you can apply for a Fullerton India personal loan which would give you enough funds to pay for his college fees, airfares, lodging, etc.

 

If your home needs repair or renovation, you can take out a Fullerton India personal loan to get the interiors of your choice or get quality repair work done in the house.

 

If you need funds to expand your existing business or start your dream business venture, you can take a personal loan from Fullerton India on easy repayment terms and for minimum documentation.
Fullerton India personal loans are also ideal for fulfilling any aspirations such as home renovation, buying new appliances for your home, high-end electronic goods, a dream vacation, wedding arrangements, and more.
Fullerton India personal loans are customized as per the loan requirement of the customer and the tenure for which he requires the loan. You can calculate the interest applicable and the EMI on the loan amount using the online calculator given on the Fullerton India website.