Hey there, future freelancers! Are you a student in India, juggling textbooks and dreams of financial independence? Well, you're in for a treat because 2023-24 is the year when freelance opportunities will be knocking at your digital doorstep louder than ever before. Forget about those part-time gigs that hardly pay the bills. In this article, we're diving headfirst into the realm of Freelance Jobs for Students in India in 2023!
So, gear up, fellow scholars, as we unveil a world of exciting opportunities that will not only help you gain valuable experience but also pad your pockets. From the comfort of your dorm room or a cozy corner at your favorite café, you can now make your student life more financially liberating. Let's get started!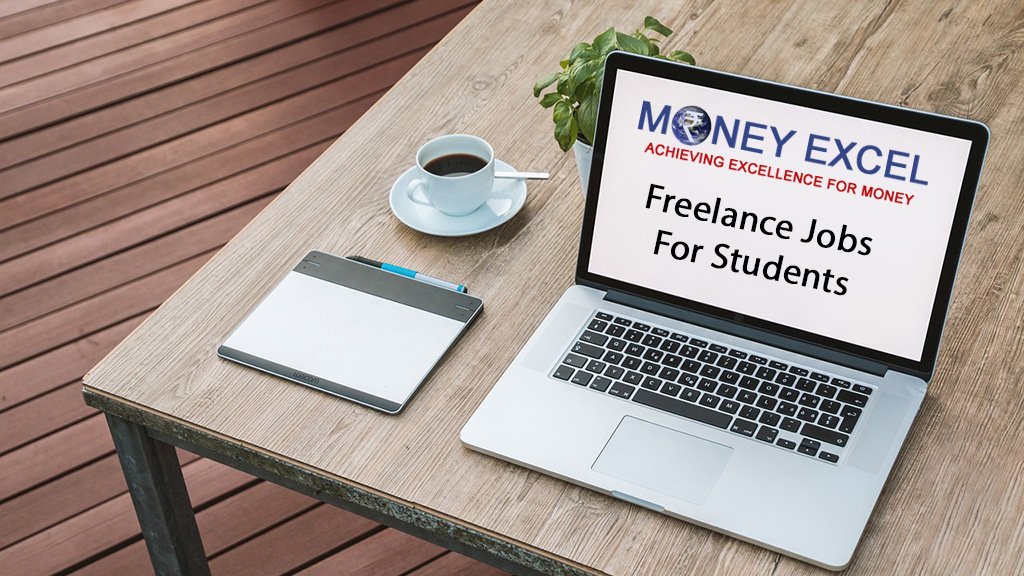 The Rise of Freelancing in India
Before we plunge into the specifics of freelance jobs for students in India in 2023, let's take a moment to appreciate the meteoric rise of freelancing in the country.
The Freelance Revolution:

 Freelancing has undergone a revolution in recent years, with India becoming one of the world's top destinations for remote work. The traditional 9-to-5 grind is no longer the only path to financial stability.

Technological Boom:

 The rapid growth of the internet and technology has transformed the way businesses operate. This has created a surge in demand for freelancers across various industries.

Student-Friendly:

 Freelancing is particularly appealing to students due to its flexibility. You can choose when and where you work, making it the perfect side hustle to complement your academic pursuits.
Hottest Freelance Jobs for Students in India 
Now, let's dive into the heart of the matter: the hottest freelance jobs that will be buzzing in India in 2023.
#1 Content Writing and Blogging
What's the gig? Creating engaging articles, blog posts, and website content for businesses and individuals.
Why is it hot? In an era dominated by online presence, content is king. Businesses are constantly hungry for fresh, high-quality content to engage their audience and boost SEO.
How can students excel? If you have a knack for words, freelance writing can be your golden ticket. Pitch your writing services to startups, bloggers, and e-commerce websites. Build a portfolio to showcase your skills.
#2 Graphic Designing
What's the gig? Designing logos, banners, social media graphics, and other visual elements for brands and businesses.
Why is it hot? Visual content is more important than ever. Companies are willing to invest in eye-catching designs to stand out in the digital crowd.
How can students excel? If you've got an artistic flair, start building your graphic design portfolio. Tools like Adobe Creative Suite and Canva are your best friends. Collaborate with local businesses for real-world experience.
#3 Digital Marketing
What's the gig? Managing social media accounts, creating ad campaigns, and optimizing websites for search engines.
Why is it hot? With the digital world expanding, businesses need experts to navigate the online landscape. Digital marketers are in high demand.
How can students excel? Take online courses in digital marketing to build your skills. Offer your services to small businesses to gain practical experience.
#4 Web Development
What's the gig? Creating and maintaining websites for clients, from simple blogs to e-commerce platforms.
Why is it hot? Every business wants an online presence. Web developers are the architects of the digital world.
How can students excel? Learn programming languages like HTML, CSS, and JavaScript. Build your own website as a portfolio piece. Freelance platforms like Upwork and Freelancer are great places to start.
#5 Online Tutoring
What's the gig? Providing tutoring services in subjects you excel in to students across the globe.
Why is it hot? The demand for online education has skyrocketed, and students are willing to pay for quality tutoring.
How can students excel? Register on platforms like Chegg, Udemy, or Vedantu as a tutor. Showcase your expertise and help others succeed academically.
#6 Social Media Management
What's the gig? Managing and curating content for social media accounts of businesses and influencers.
Why is it hot? Social media is the heartbeat of modern marketing. Brands need experts to keep their online presence vibrant.
How can students excel? Stay updated on social media trends. Offer your services to local businesses or reach out to influencers seeking help with their online presence.
#7 Dropshipping
What's the gig? Taking customer orders online and passing them to suppliers for shipping and taking commission in between.
Why is it hot? Dropshipping is a very good market where you have a lot of opportunities.
How can students excel? Stay updated with the latest market trends and running products. Do tie up with leading online suppliers.
Frequently Asked Questions (FAQs)
Do I need prior experience to start freelancing?
Not necessarily! Many freelance jobs for students in India in 2023-24 are entry-level positions. As long as you're eager to learn and dedicated to delivering quality work, you can start without prior experience.
How do I find freelance gigs?
You can find freelance gigs through online platforms like Upwork, Freelancer, Fiverr, and LinkedIn. Networking and reaching out to potential clients can also help you land gigs.
Is freelancing a reliable source of income for students?
Freelancing can be a reliable source of income if you manage your time well and consistently deliver high-quality work. It allows you to earn while pursuing your education.
Are there any legal requirements for freelancers in India?
Yes, freelancers in India need to adhere to tax regulations. It's advisable to consult a tax professional to ensure compliance with the law.
Can I balance freelancing with my studies?
Yes, many students successfully balance freelancing with their studies. The key is time management and setting clear priorities.
Conclusion
2023 is the year of immense potential for students in India looking to dip their toes into the world of freelancing. From content writing to web development, the options are aplenty. The rise of the gig economy and the ever-increasing demand for remote work make this the perfect time to explore freelance jobs for students in India in 2023-24.
So, why wait? Grab your laptop, dust off your skills, and dive into the exciting world of freelancing. Whether you're aiming for financial independence or simply want to gain experience in your field of interest, freelancing is the bridge that can take you there. Happy freelancing, future hustlers!