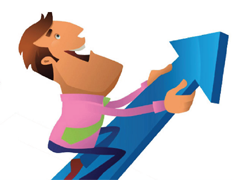 Financial makeover means transforming your financial life for financial success. You must be thinking why you need to makeover your finance. Let's go through following example.
This is story or Mr. Kumar, Mr. Kumar is 30 years old, He has a job in MNC and he earns good salary. Like rest of us he works hard, earns well & make sure that he enjoys the life from the money he makes. Despite of good income sometime Mr. Kumar face crunch of money at end of month, not only that he finds difficulties in managing his finance.
Now let's meet Mr.S Kumar (Colleague of Mr. Kumar) with same salary, Mr.S Kumar always remains in good financial situation, he has spare money at end of every month. Not only that, Mr.S Kumar has good amount of saving and investment for his future. So, Mr.S Kumar has financially sound present and future.  Why? What's changed?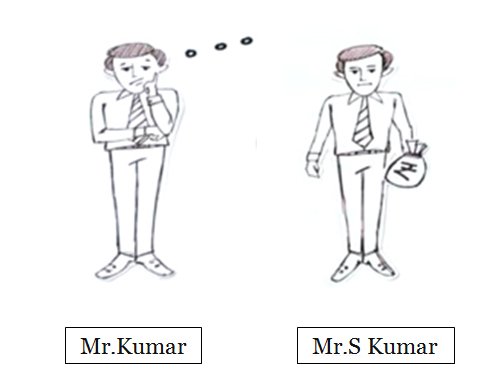 It is because Mr.S Kumar has better management & control over his finance. So if you want to be like Mr.S Kumar or if you are in situation like Mr. Kumar you need financial makeover.
Now ask following question to yourself and if you could not get satisfactory answer of any question than, you must go through this guide & implement steps suggested for runaway financial success.
Do you know about your saving  capability?
Do you know what you have for future goals?
Do you have SMART goals?
Do you know where your money  goes every month?
Do you have an empty bank account, or it's in a negative balance by payday?
Do you have Emergency Fund?
Do you have enough saving?
Do you want to clear your credit cards and other debt but somehow fail?
Financial Makeover is one of the best ways to save your money, build an emergency fund, get rid of debt, and start to take control of your finances.
So let's start with financial makeover, believe me it won't be so difficult to revamp your finance. In this e-book I will be sharing my knowledge which will help you to makeover your finance. I promise that if you take action which is defined in this guide it will cause complete financial makeover to your life.
Topic Covered in this E-book :-
Increase your saving rate
Know what you have
Decide your Goals
Invest regularly as much as you can
Know Your Monthly Expenses
Make Your Budget
Reduce Your Debt
Building an Emergency Fund
Get Yourself Insured
Spruce your Expense
Smart Shopping Smart Saving
Tax Saving & Tax Planning
Save On Healthcare Expense
Start earning extra money on the side
Organize and Preserve your financial documents
Plan a money meet with your life partner
Involve Your Kids
Make Your Will
Cultivate Your Financial Intelligence
Journey of Thousand miles start with little step, so let's start your journey for financial makeover.