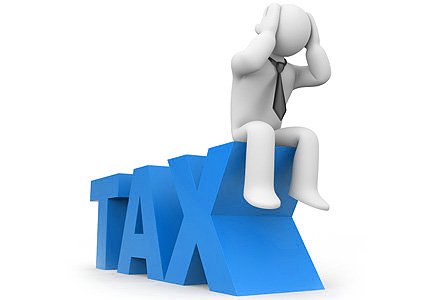 After giving surprise of five additional taxes including google tax government is planning to levy additional tax named as E-commerce Tax. This tax shall be applicable to every online activity including sending receiving emails, downloading files and even on blogging.
The recommendation of imposing taxes on these online activities was given by committee which was setup by CBDT (Central Board of Direct Taxes). In the proposal, it is said that 6-8% tax should be applied to 13 different services which include e-mailing and even downloading music or videos from the internet.
The proposed e-commerce levy is in addition to Google Tax recently proposed by the government.
What is Google Tax?
Google, Facebook or Amazon tax is a tax imposed on the company who does not have a permanent establishment in India. Any entity making payment to such companies exceeding 1 Lac per year for online advertisement need to withhold 6% tax on the gross amount paid as an equalization levy.
This tax is to be paid by individual or startup company utilizing online advertisement services or using any other digital services related to the advertisement. This tax ambit shall be expanded soon by the government and expected to include a basic online activity like download or emails.
Also Read – 10 benefits of Goods Service Tax (GST)
How to Calculate Google Tax?
Suppose you are running a business in India and want to pay 2 Lac to google for the online advertisement. As per new rule, you need to withhold 6% of 2 Lac i.e Rs. 12000 for the said transaction and need to pay Rs. 188000 to google.  This 6% tax needs to be paid to the government as a Google Tax.
If google does not agree to accept additional burden of 6% tax, the business owner has no choice but to accept 6% loss and need to pay Rs.212000 to google.
Logic Behind Google Tax
The logic behind google tax is to prevent tax avoidance by a multinational company like google and facebook.  The implementation of the tax is based on a recommendation by the committee, which was setup to find out base erosion and profit shifting (BEPS).
Online advertisement company like google and facebook will be heavily impacted by this tax.
What is E-commerce Tax?
In addition to google tax additional levy suggested by the committee is E-commerce Tax. The new proposed tax is expected to cover following services.
Online advertising or any services, rights or use of software for online advertising, including advertising on radio & television.
Digital advertising space of website.
Designing, creating, hosting or maintenance of website for client (Domestic and International)
Digital space for website or blog for advertisement, e-mails, online content, online data or any other online facility
Any provision, facility or service for uploading, storing or distribution of digital content
Online collection or processing of data related to online users in India.
Any facility or service for online sale of goods or services or collecting online payments
Development or maintenance of participative online networks
Use or right to use or download online music, online movies, online games, online books or online software, without a right to make and distribute any copies thereof
Online news, online search, online maps or global positioning system applications
Online software applications accessed or downloaded through internet or telecommunication networks
Online software computing facility of any kind for any purpose
Reimbursement of expenses of a nature that are included in any of the above
Also Read – 25 Types of Taxes in India
Source: Committee Report on Taxation to examine the business models for e-commerce

Impact of E-commerce Tax
This tax will slow down progress of Digital India movement.
Startup India initiative of the government will be impacted as most of the startup ideas are online.
It will adversely impact internet services and people may not use Internet services.
It will also impact Online content generation business and blogging.
My Opinion
As far as my opinion is concern. I am in support of Google Tax, However, I would like to oppose the idea of imposing e-commerce levy. This tax will kill Digital India and Startup India campaign not only that it will also bury basic rights of Internet users under taxation.
Imagine you need to pay tax for
Searching on Google
Sending receiving e-mail for commercial purpose
Downloading Music or movies
Online News or Online Maps
At the end, I would like to conclude the discussion by saying that Implementing tax after tax by the government is nothing but tax terrorism and the government should stop it as early as possible. Hope the government will not impose new e-commerce tax on internet users.
Do support my view by sharing this post with others.