In the world of competitive examinations in India, two prestigious career paths stand out: the Indian Administrative Service (IAS) and the Indian Engineering Service (IES). These two career options offered by the Union Public Service Commission (UPSC) are highly sought after and are considered to be the pinnacle of success for many aspirants. In this comprehensive guide, we will delve deep into the key differences between IAS and IES to help you make an informed choice and navigate your way through the UPSC journey.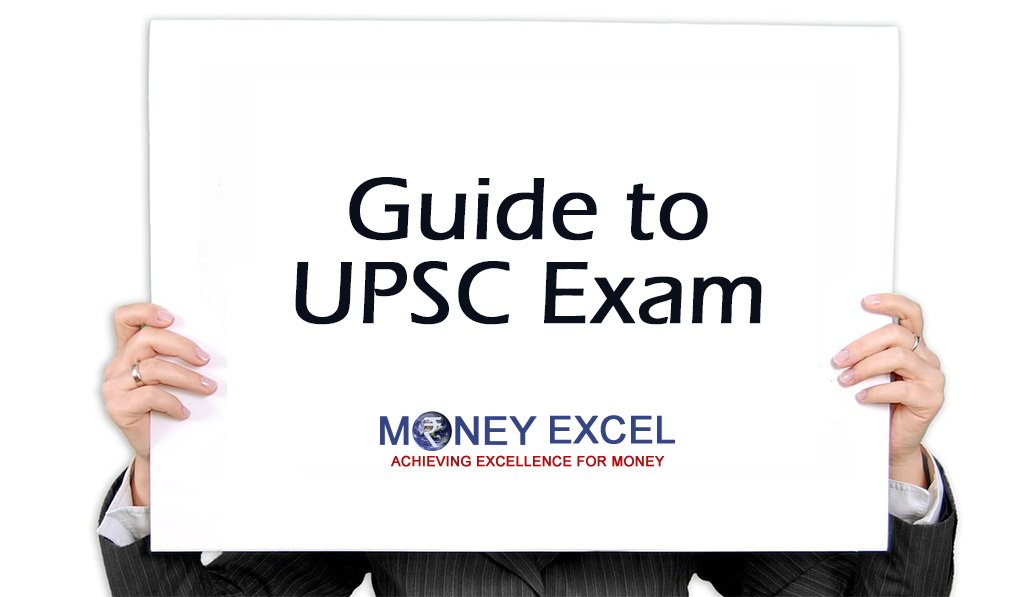 Overview of IAS and IES
Indian Administrative Service (IAS)
The Indian Administrative Service, often abbreviated as IAS, is a coveted civil service that involves serving the government at various levels. IAS officers are responsible for the administration and policymaking of the country. Their roles encompass a wide range of responsibilities, including district administration, law and order maintenance, and policy formulation. IAS officers hold pivotal positions in the government and play a crucial role in the development and governance of the nation.
Indian Engineering Service (IES)
On the other hand, the Indian Engineering Service, or IES, is a specialized civil service that focuses on engineering-related roles within the government. IES officers are responsible for the planning, execution, and maintenance of essential infrastructure projects. Their work includes areas such as railways, telecommunication, roads, and more. IES officers are instrumental in shaping the country's infrastructure and technological advancements.
Eligibility Criteria
IAS Eligibility
To appear for the IAS examination, candidates must meet the following criteria:
Nationality: The candidate must be a citizen of India.

Age Limit: The candidate should be between 21 and 32 years of age, with certain relaxations for reserved categories.

Educational Qualification: A bachelor's degree in any discipline from a recognized university.
IES Eligibility
For the IES examination, candidates should fulfill the following eligibility criteria:
Nationality: The candidate must be a citizen of India.

Age Limit: The candidate should be between 21 and 30 years of age.

Educational Qualification: A bachelor's degree in engineering from a recognized university.
Examination Process
IAS Examination
The IAS examination consists of three stages:
Preliminary Examination: It comprises two objective-type papers, namely the General Studies Paper-I and General Studies Paper-II (CSAT). Only the General Studies Paper-I marks are considered for qualifying for the Main Examination.

Main Examination: This stage consists of nine papers, out of which seven are merit-based, including Essay, General Studies, and Optional Subjects.

Interview: The final stage involves a personal interview to assess the candidate's suitability for administrative roles.
IES Examination
The IES examination also follows a three-stage process:
Preliminary Examination: Similar to the IAS exam, this stage consists of two objective-type papers, namely General Studies and Engineering Aptitude.

Main Examination: This stage comprises two conventional-type papers related to the engineering discipline chosen by the candidate.

Personality Test: The final stage involves an interview to evaluate the candidate's technical knowledge and suitability for engineering roles.
Job Profiles and Roles
IAS Job Profiles
IAS officers hold versatile roles in the administrative hierarchy. Some of the prominent positions they can occupy include:
District Magistrate/Collector

Divisional Commissioner

Secretary to the Government of India

Cabinet Secretary

Chief Secretary of a State
Their responsibilities include policy implementation, public welfare, and maintaining law and order in their respective jurisdictions.
IES Job Profiles
IES officers specialize in engineering roles and often work with government departments such as:
Indian Railways

Central Engineering Service

Central Water Engineering Service

Indian Telecommunication Service
Their responsibilities involve planning, designing, and overseeing major engineering projects critical to the nation's development.
Salary and Perks
IAS Salary and Perks
IAS officers enjoy an attractive salary structure, which increases with their seniority. They also receive several benefits such as government accommodation, transportation, and healthcare facilities. The IAS offers a prestigious career with a significant impact on policymaking.
IES Salary and Perks
IES officers receive competitive pay scales and benefits. They enjoy perks such as housing, transportation, and medical facilities. While the salary may not be as high as that of IAS officers, IES offers a rewarding career for engineering enthusiasts.
Key Differences Between IAS and IES
Now, let's dissect the key differences between IAS and IES:
Educational Background

: IAS officers come from diverse academic backgrounds, while IES officers must have an engineering degree.

Selection Process

: IAS candidates go through a three-stage examination, while IES candidates face a two-stage process.

Roles

: IAS officers focus on general administration, policy formulation, and public service, whereas IES officers are primarily involved in technical and engineering roles.

Postings

: IAS officers can be posted in various departments and districts, whereas IES officers are typically assigned to technical departments. 
IAS vs. IES: Which One to Choose?
The choice between IAS and IES ultimately depends on your academic background, interests, and career goals. If you are inclined towards public administration and a broader canvas of responsibilities, IAS may be the right choice. If engineering and technical challenges excite you, IES could be your path.
Preparation Tips for UPSC
Start Early
Early preparation is the foundation of UPSC success. Ideally, start your preparation at least a year before the examination date. This allows you to cover the vast syllabus systematically.
Understand the Syllabus
Thoroughly analyze the UPSC syllabus to identify the topics and subjects you need to cover. The syllabus acts as your roadmap, guiding your study plan.
Choose the Right Optional Subject
The choice of an optional subject is crucial. Opt for a subject you are passionate about and comfortable with, as it can make a significant difference in your Main examination scores.
Create a Study Schedule
Develop a well-structured study schedule that covers all subjects and topics. Allocate sufficient time for each, ensuring balanced coverage.
Refer to Quality Study Material
Choose the best study material available. Standard textbooks, reference books, and UPSC-specific study materials are essential for comprehensive preparation.
Current Affairs and Newspaper Reading
Stay updated with current affairs by reading a reputable newspaper daily. This will help you in both Preliminary and Main examinations, as current affairs are an integral part of the UPSC syllabus.
Mock Tests and Previous Year Papers
Practice regularly with mock tests and solve previous year's question papers. This will familiarize you with the exam pattern and boost your confidence.
Develop Writing Skills
Effective writing skills are crucial for the Main examination. Practice essay writing and answer writing regularly to improve your expression and articulation.
Stay Healthy and Manage Stress
Maintaining good health and managing stress is essential during your UPSC preparation. Engage in regular exercise, yoga, or meditation to stay physically and mentally fit.
Join a Reputable Coaching Institute (Optional)
While self-study is possible, many candidates benefit from joining a reputable coaching institute for guidance and a structured approach.
Revise, Revise, Revise
Revision is the key to retention. Revise your notes and study material regularly to reinforce your knowledge.
Stay Motivated
The UPSC journey can be long and challenging. Stay motivated by setting achievable goals and reminding yourself of your ultimate objective.
Conclusion
In the world of UPSC, IAS and IES represent two distinct yet equally prestigious career paths. The decision between the two hinges on your academic background, interests, and career aspirations. Both IAS and IES offer rewarding opportunities to serve the nation and make a positive impact on society.
FAQs
Is it possible to switch from IAS to IES or vice versa during one's career?
Yes, it is possible to switch, but it's a complex process and usually requires specific circumstances.
What is the average salary of an IAS officer?
The salary of an IAS officer varies based on their position and seniority but generally ranges from INR 56,100 to INR 2,50,000 per month.
Are there any age limits for appearing in the UPSC examinations for IAS and IES?
Yes, there are age limits, which vary depending on the category of the candidate. Generally, it's between 21 and 32 years for the general category.
Can foreign-educated individuals apply for UPSC exams?
Yes, as long as they meet the eligibility criteria and possess a recognized degree.
What are the common subjects for the UPSC Main Examination?
Common subjects include History, Geography, Public Administration, Sociology, and many more. Candidates can choose subjects based on their interests and background.