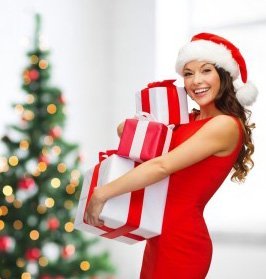 Today is 25th December Christmas day. Christmas is celebrated to honor birth of Jesus. This festival is celebrated all over the world as a religious holiday or as a time of celebration.
On Christmas people wear new cloths, decorate their homes with Christmas tree, share sweets and give away gift to family and friends. For many people Christmas is shopping festival and they look forward for discount offer or sale to save money.
We are herewith best discount offers of Christmas.
Christmas offers on Home Appliances:-
Lloyd:-
On the occasion of Christmas and New year Lloyd is offering very good deals and offers on their products. This offer is for TV, Washing machine, air conditioner etc.
50N LED TV: old price: Rs. 59,990; New Price: Rs. 52,990; free Sound bar worth Rs. 9,990.
40N LED TV: old price: Rs. 39,990; New Price: Rs. 37,990; free Sound bar worth Rs. 9,990.
Free 1+2 Years warranty on all Panels
Washing Machine Top loading (7.2 Kg)(Model- LMWT72H) offer price Rs. 19,500
Selected Washing Machines with 10 Years warranty on Copper motor and hydraulic lid.
Air conditioner starting prices Rs. 19,990
Micromax:-
On Christmas Micromax brings exchange offer for TV. Customer can bring their old TV to exchange with a brand new Micromax LED TV. The TV on offer is a 32 inch/ 81.28 cm LED TV which is available for Rs. 16,990. The offer ends on 31st December 2013.
Christmas offers on Mobile Phones:-
Samsung:-
On this Christmas Samsung offers discounts and free gifts on mobile phone.
Samsung Galaxy Grand Duos: Free 16 GB Memory Card , Discounted Price -18,045 Rs/-
Samsung Galaxy Mega 6.3 : Free 64 GB Memory Card, Discounted Price -29,124 Rs/-
Sony:-
Sony is offering discount on various mobile phone details are given below.
Sony Xperia M Dual Sim: Discount 9%
Sony Xperia C: Discount 5%
Christmas offers on Cars:-
Tata:-
To make your Christmas joyful Tata offers discount on their entire range of personal vehicles. This discount and price slashes ranges from Rs. 20,000 to Rs. 1,15,000. The vehicles available in this scheme are cars and SUVs.
Tata Nano- Discount Rs. 55,000
Tata Indica-  Discount Rs. 20,000
Tata Indigo eCS- Discount Rs. 35,000
Tata Vista- Discount Rs. 60,000
Tata Manza- Discount Rs. 1,15,000
Maruti :-
This Christmas Maruti Suzuki also brings special offers on all cars.  If you are thinking about buying a Maruti car this year and thinking that you buy after some time later then do not do this because you should buy now when there is discount available on some models of Maruti because in coming year cars are going to be costly. Discount offer details are given below.
ALTO 800 – Discount Rs. 47000 and 3rd year extended warranty free
WAGONR – Discount Rs.52000 and 4th year extended warranty free
SX4 – Discount Rs.72000 and 3rd year extended warranty free
ESTILO – Discount Rs.67000 and 3rd year extended warranty free
Hope you will enjoy Christmas offers mention in this article. If you come across any other discount offfer do share with your friends by adding it in comment section!
Don't forget to share this Christmas offers on your facebook timeline!