Although retirement should be an enjoyment and comfort, the sad truth is that it is a significant problem for numerous US citizens who do not have enough savings to enjoy a comfortable retirement.
According to the SSA or Social Security Administration, approximately twenty percent of married and forty-five percent of unmarried senior citizens rely on Social Security for ninety percent of their income.
Reliance on Social Security benefits combined with limited living expenses may not be enough for people. Therefore, you can choose specific loans that will help you handle specific financial setbacks, although you use Social Security help.
On the other hand, if you are a self-funded retiree, it means you are earning the most of your income from rental property, investments, and savings. In that case, lending institutions will determine your overall income by using two crucial methods:
Drawdown on Assets – This particular method will count the number of monthly withdrawals from a retirement account, which will act as an income that will provide you peace of mind.
Asset Depletion – With this option, the lender will consider all down payments and subtract them from the overall value of your asset. Then it will allow you to take seventy percent of the remainder by dividing it for 360 months.
The next step is to consider pension income, annuity income, Social Security benefits, and part-time employment, among others. You should remember that loans can be either unsecured or secured depending on your needs and preferences.
A secured option means you will place collateral as an asset you wish to purchase with the money you take. The most common options will allow you to place your property, household, vehicle, or investment as a guarantee that you will repay the loan. It means if you fail to pay, the lender will take control of your collateral or asset.
On the other hand, you can choose an unsecured solution, meaning you will not place collateral or guarantee. However, it is more challenging to get it, and you will get higher interest rates than secured ones. In the further article, we will present you with different borrowing options for seniors and retirees, which will provide you peace of mind.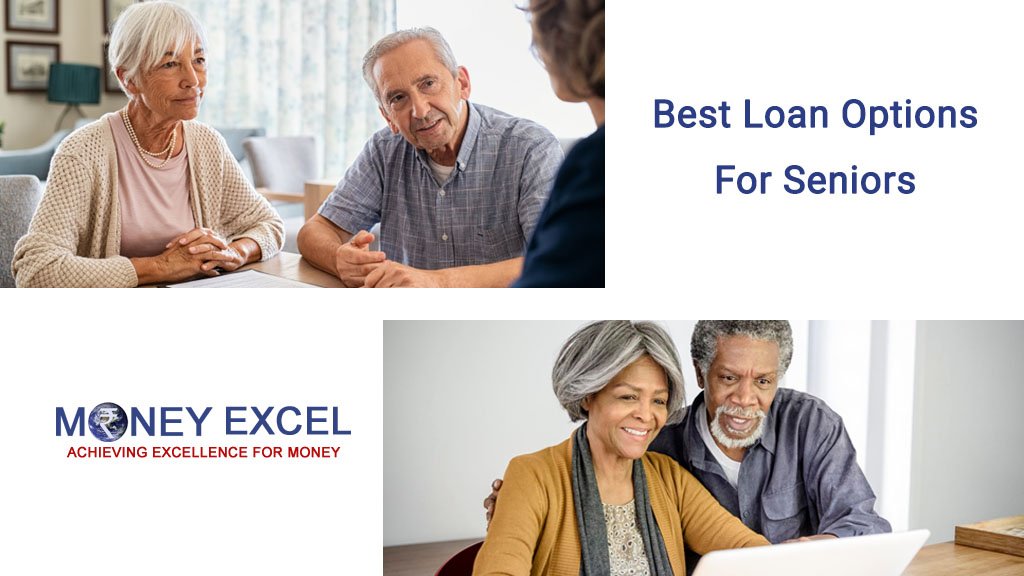 Best Loan Options for Seniors (Seniorlån)
1.Mortgage
You should know that the most common secured loan is a mortgage, meaning you will get the money from a lending institution to purchase a particular apartment, house, or property. As a result, you must use the purchased asset as collateral.
The main problem with getting a mortgage for retirees is the income, especially because most of it comes from savings and investments. Therefore, you can be eligible to take it in case you have an additional income apart from investments.
2.HELOCs and Home Equity Loans
Home equity lines of credit and lump sum loans are secured that you can back up by using the home's equity and tapping into it. If you wish to qualify for them, you will need at least twenty percent of equity, while the LTV or loan-to-value ratio should be at least eighty percent.
Of course, you will need a considerable credit score as well, with a minimum requirement of 620 for them to accept you. Remember that some lenders come with higher minimum requirements for credit scores, meaning you will need at least seven hundred points for them to approve you.
A home equity loan will offer you a lump sum you can repay in the pre-set period. It comes with a fixed interest rate and monthly installments. On the other hand, a line of credit will allow you to take a specific amount based on your requirements. In most cases, it features adjustable interest rates, meaning the installments will change throughout the loan's life.
Unless you decide to use the money for home improvement projects, you will not be eligible for tax deductions on interest, which is vital to remember. It is another option seniors (seniorlån) can take to fund home improvement projects, for instance.
3.Cash-Out Refinance
If you wish to choose the safer alternative to a home equity loan, you should take advantage of refinancing the existing mortgage for a higher amount than you currently owe. Therefore, you can use the additional amount for numerous purposes, which makes it perfect for seniors.
Unless you decide to shorten the term to fifteen years, you can also choose to extend the loan, which will reduce the monthly expenses. You should consider the interest rates when deciding whether you should get a home equity loan or cash-out refinance.
Still, you should know that home equity is an additional amount you must pay apart from the mortgage while refinancing will streamline everything into a new, single payment.
4.USDA Housing Repair
Suppose you have met the low-income threshold, and your goal is to use the money for home improvement or repairs. In that case, you can qualify for getting the loan through the US Department of Agriculture.
You can rest assured because this option comes with a one percent interest rate, while the repayment term is twenty years. The maximum amount you can get is forty thousand dollars, with the possibility to get an additional ten thousand for low-income and old households, which will allow you to remove safety and health hazards.
You must be a homeowner and live in the house you wish to repair to qualify for the USDA Housing Repair loan. At the same time, if you cannot afford or obtain the loan in other places and you have an income that is lower than fifty percent of the median salary, you will qualify for the grant.
5.Vehicle Loan
You should remember that you can find a wide array of vehicle loans available on the market. They are highly competitive because you will use a car you wish to get as collateral until you repay everything.
Paying with cash may help you save money on interest, but you should do it only if you have extra money you can use. The worst thing you can choose is depleting savings to purchase a car. Therefore, in the case of an emergency, you can sell the car to obtain the funds, which is important to remember.