Which Marketing Strategies should I adopt? How to market business? How to generate leads? We live in the internet era where attention is a new economy. If you can grab the attention you can generate leads and get new customers. In today's world, everybody wants to be entertained educated and engaged in 59 seconds. In this era of low attention spans creating a marketing campaign that grabs and holds the attention of your Target customer is becoming extremely challenging. So, to help you I am herewith 5 Proven Marketing Strategies that shall grow your business.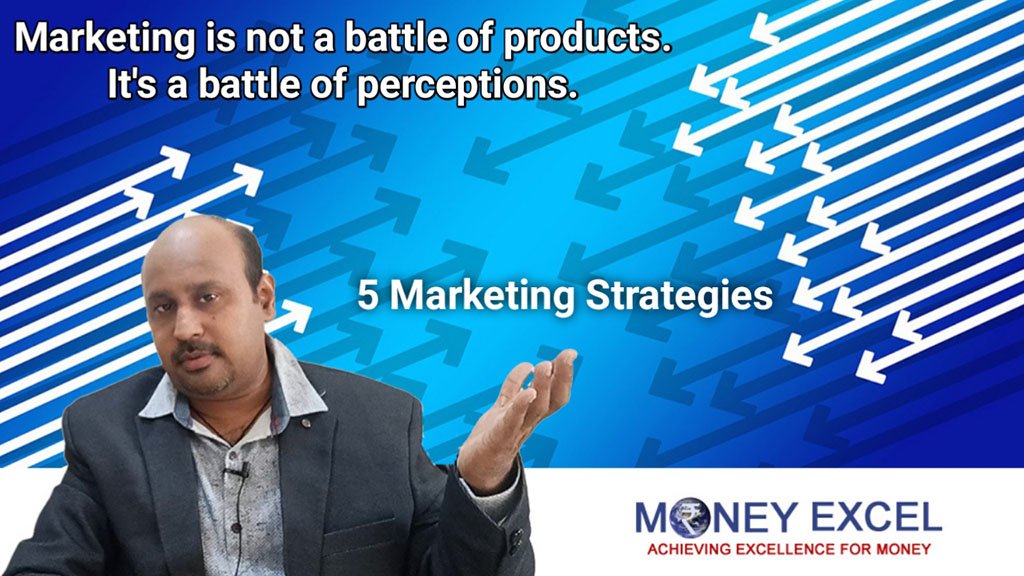 5 Proven Marketing Strategies to Grow your Business
#1 Education Marketing for building credibility
You can use Education Marketing to build credibility. Imagine when you give knowledge when you give solutions you are giving people an insight into your expertise, your depth, your content, and your capability and that automatically establishes credibility in the mind of your Target customer about you. Creating educational content informational content when you're giving solutions to your target customer's needs, desires, problems, pain points, fears, and fantasies is a great way of establishing credibility and creating curiosity in the mind of your target customer about your product or service. So that's the first strategy that's bound to work.
#2 Community Marketing for building Relationships
Once you start spreading education the next step is to turn the people who resonate with your content into your community. The second proven marketing strategy is community marketing for building relationships with your target customers. 
The idea behind Community marketing is simple this is where you bring those who resonate with you who respond with you and who engage with you in a closed group. 
It could be a Facebook group or a WhatsApp group a telegram group a third-party app or your bespoke app where you're bringing the people who resonate with your content and you're engaging with them more deeply. You're either engaging with them through events, podcasts, talk shows, group discussions, and meetups where you're able to build a meaningful relationship with them with not just you but your business your products your services, and your brand. 
As you nurture the relationship with your target customers in your communities one of the great ways of creating High engagement and high energy is by using entertainment.
#3 Entertainment Marketing to Grab Attention 
Remember today people love to be entertained. Most people are online to be entertained. So, if you are in B2C where your niche permits you, you can think of adopting entertainment marketing. 
Entertainment helps in grabbing attention but you should keep in mind your target audience. Entertainment-based marketing should be selected based on the tone of your brand because there is no point in doing entertainment marketing for serious business owners. So, if you're a B2B it is a big no. But if you are a fashion brand, accessory brand kid's brand anything that is B2C that can be carried off in a fun spirit then entertainment is a must-do strategy for you when it comes to grabbing the attention of your target customers.
#4 Referal Marketing 
Most business owners do not have a structured system or mechanism to tap into the networks of their existing happy customers. Most even do not ask their customers for referrals.
Please understand this if you have existing happy customers it is your right to go out to them reach out to them and ask them to open up their networks for you. If you do this in a focused manner you will realize the high probability is you don't need any of the other marketing strategies. Your existing happy customers know enough people who may require your products or services and the chances of closing a referral generated from your existing happy customer are 60% higher than any other marketing strategy.  
So make sure you tap into the networks of your existing happy customers.
#5 Join Business Referral Network Organization 
The fifth marketing strategy that works especially for small and medium business owners is to be a part of a business referral networking organization. I want you to look at joining at least two business networking organizations so you can leverage the networks of these business networking organizations.
Join these organizations to generate more leads for your business. You're not there to sit and grow that organization just because you'll get some signal significance and you'll be rewarded or recognized by that organization. Stay focused and Leverage The Power of business referral networking organizations.
Final Words
These 5 marketing strategies are proven and are bound to work for any micro small medium Enterprise business owners. These are evergreen strategies so make sure you implement them and see a pipeline of leads and inquiries for your products and services.