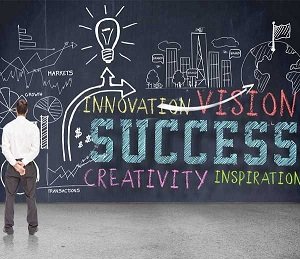 Unique Small Business Ideas – Today many young and dynamic people want to start a business, but they don't know how to convert business ideas into a successful business. At the other end, there are some people who are starting a business on their own unique concepts. Today I am going to share information about these people and their Unique Small Business Ideas.
5 Best Unique Small Business Ideas
GetMyPeon
GetMyPeon as the name suggest it is online peon service. This website will help you to do following tasks –
Paying utility bills
Bringing gas cylinder
Grocery Delivery
Gift/Invitation Delivery
Medicine Delivery
Car and Bike Services
All these are offered on chargeable basis. It is but obvious that running for errands is one of the biggest challenges in a city like Mumbai. This gave birth to Unique Business Idea GetMyPeon. Fees charges of Get My Peon varies from 150 Rs/- to 500 Rs/.
This website was started in 2013 by Bharat Ahirwar.This website offers services only in Mumbai city. Initially, they were getting only 30-35 orders in a month but after 3 years this website is getting 200-250 orders in a day. Annual turnover of this website is 1 Cr.
Also Read – 10 Unique Business Ideas for 2018 
Seek Sherpa
Seek Sherpa is a unique business idea. This is tour guide website. Suppose you are visiting an unknown city and you are looking for the guide. This website will offer you following tour services in Mumbai, Banglore, Delhi, and Kolkata.
Shopping Tour
Nightlife Tour
Food Tour
Historical Place Tour
In the unique business model of Seek Sherpa, they ask local people to sign up as a guide and offer services online. Local people work with this site on revenue sharing basis. This website was launched by Dhruv Raj Anand in 2014.
MutterFly is food sharing website of India. It is app-based service allows foodies to share their yummy dishes with neighbors' or request neighbors to make them something yummy. Neighbor can charge money for offering food. Under this unique business idea Mutterfly is targeting home chefs via app to establish their business as Tiffinwala. This business was started by London return Akshay Bhatia in 2015.
Scrapcrow
Scrpcrow is a unique business idea to sell your household waste online. In order to avail this facility you need to fill simple request form online and person will visit your place to collect the scrap. It is quite convenient and transparent way to dispose your scrap. You can sell following scrap using scrapcrow.
Paper Scrap
Plastic Scrap
Metal/Glass Scrap
E-waste
This website is currently offering services only in Powai (Mumbai). This website was started by Rajat Sharama and four other team members.
Also Read – 5 New Innovative Business Ideas 
Droom is India's first online marketplace to buy & sell used cars, bikes, scooters, bicycles, aero planes. This online website offers following services.
Road side Assistance services
Car Care Services
Automobile Auction
Auto Inspection services
This website was launched by Sandeep Agrawal in 2014.
Hope information about these small unique business ideas will help you to start your own business.
Do you have unique business idea in mind? Do share with us we might help you turn it in successful business.