Are you looking to earn extra income or explore your entrepreneurial spirit while working part-time? With the right business idea, you can make a significant profit without having to commit to a full-time endeavor. In this article, we'll explore 25 part-time high-profit business ideas that can help you achieve your financial goals while offering flexibility and control over your time.
Many individuals today seek the freedom and financial rewards that come with owning a business, but they may not be ready to quit their day job or make a full-time commitment. A part-time high-profit business allows you to pursue your entrepreneurial ambitions without sacrificing the stability and security of your current employment. These business ideas offer the potential for substantial profits while giving you the flexibility to manage your time effectively.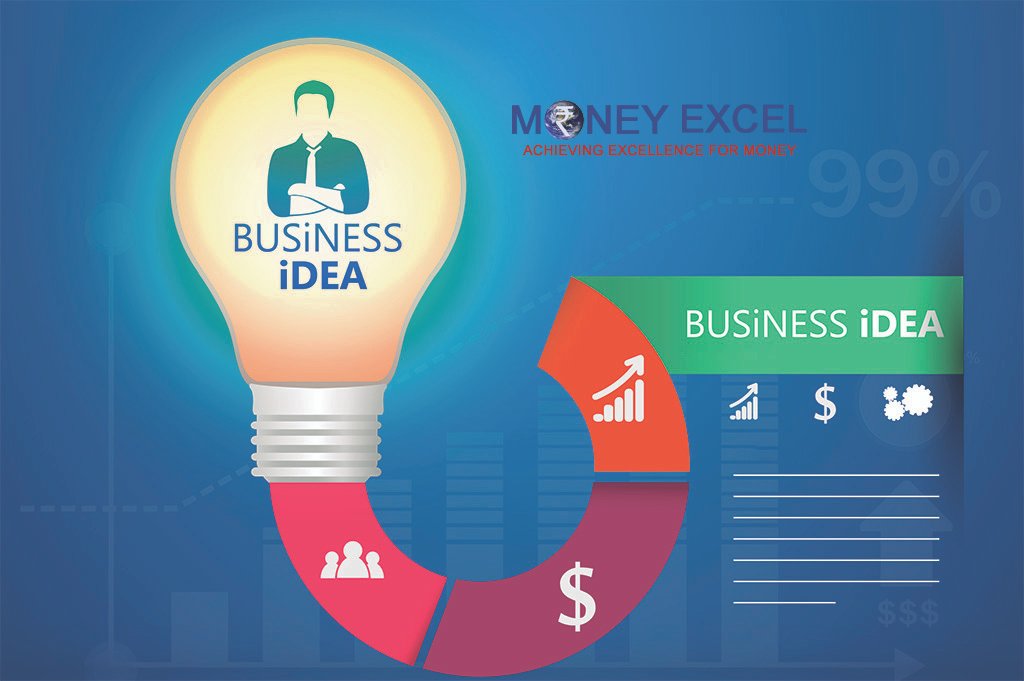 25 Part Time High Profit Business Ideas
Service-Based Business Ideas
If you have skills in a particular service area, you can leverage them to create a profitable part-time business. Here are some service-based business ideas:
#1 Freelance Writing and Editing
Do you have a way with words? Consider starting a freelance writing and editing business. With the increasing demand for content in various industries, businesses and individuals often require high-quality writing and editing services. You can offer your expertise in creating engaging articles, blog posts, website content, or even proofreading and editing existing documents.
#2 Social Media Management
In today's digital age, businesses need a strong social media presence to stay competitive. If you're familiar with different social media platforms and have a knack for creating engaging content, consider offering social media management services. You can help businesses grow their online presence, manage their social media accounts, create compelling content, and engage with their target audience.
#3 Graphic Design
If you have a creative eye and skills in graphic design software, starting a graphic design business can be a lucrative venture. Businesses and individuals often require professional graphic design services for their marketing materials, logos, websites, and more. You can offer your expertise in creating visually appealing designs that effectively communicate the client's message.
#4 Personal Training and Fitness Coaching
If you're passionate about fitness and enjoy helping others achieve their health goals, consider becoming a personal trainer or fitness coach. With the increasing focus on health and wellness, many people are willing to invest in personalized fitness programs and guidance. You can offer one-on-one training sessions, create customized workout plans, and provide nutritional advice to your clients.
#5 Event Planning and Coordination
If you have excellent organizational skills and enjoy planning and coordinating events, starting an event planning business can be a fulfilling and profitable choice. From weddings and corporate events to birthday parties and conferences, event planners are in high demand. You can help clients with venue selection, vendor management, budgeting, and ensuring a smooth execution of their special occasions.
Online Business Ideas
The internet has opened up a world of opportunities for part-time entrepreneurs. Here are some online business ideas:
#6 E-commerce Store
Setting up an e-commerce store allows you to sell products online without the need for a physical storefront. You can source products from wholesalers or manufacturers and market them through your website or popular online marketplaces. With effective marketing strategies and a strong online presence, you can attract customers from around the world and generate substantial profits.
#7 Affiliate Marketing
Affiliate marketing involves promoting other companies' products or services and earning a commission for each successful referral or sale. You can create a website or a blog focused on a particular niche and incorporate affiliate links within your content. When visitors make a purchase through your affiliate links, you earn a percentage of the sale.
#8 Dropshipping
Dropshipping is a business model that eliminates the need for inventory management and shipping logistics. As a dropshipper, you partner with suppliers who handle the product storage and shipment. When a customer places an order through your online store, the supplier directly ships the product to the customer. You earn a profit by selling the product at a higher price than the supplier's cost.
#9 Blogging and Content Creation
If you have a passion for writing and a specific area of expertise, starting a blog can be a great way to generate income. By consistently creating high-quality content that resonates with your target audience, you can attract a loyal readership. Monetization options include display advertising, sponsored content, and selling digital products or services.
#10 Online Tutoring
With the rise of online education, there is a growing demand for online tutors in various subjects. If you excel in a particular academic or skill-based area, consider offering online tutoring services. You can provide personalized lessons, assist students with homework, and help them prepare for exams, all from the comfort of your own home.
Creative Business Ideas
Do you have a flair for creativity? Consider these part-time high-profit business ideas:
#11 Handmade Product Sales
If you enjoy crafting and creating handmade products, you can turn your passion into a profitable business. Platforms like Etsy provide a marketplace for artisans and crafters to sell their unique creations. From jewelry and home decor to personalized gifts and artwork, there is a wide range of handmade products you can offer.
#12 Photography Services
If you have a talent for capturing moments through a camera lens, consider offering photography services. You can specialize in various niches, such as weddings, portraits, events, or product photography. By showcasing your portfolio and marketing your services, you can attract clients and create memorable visual experiences for them.
#13 Jewelry Making and Customization
Jewelry is always in high demand, and people love unique, personalized pieces. If you have skills in jewelry making or customization, you can start a business creating one-of-a-kind jewelry items. Whether it's designing engagement rings, customizing bracelets, or crafting statement necklaces, there are ample opportunities to showcase your creativity and cater to individual tastes.
#14 Interior Design Consulting
If you have an eye for aesthetics and a passion for creating beautiful living spaces, consider becoming an interior design consultant. You can offer your expertise in color schemes, furniture selection, space planning, and overall design concepts. By helping clients transform their homes or businesses, you can make a significant impact while earning a profit.
#15 Personalized Gifts and Stationery
Personalized gifts and stationery items are popular for special occasions and events. If you have artistic skills and enjoy creating unique designs, you can offer personalized gift and stationery services. From customizing wedding invitations and birthday cards to designing personalized mugs and accessories, you can cater to the needs of individuals looking for thoughtful and personalized gifts.
Consulting and Coaching Business Ideas
If you possess specialized knowledge or expertise in a particular field, you can offer consulting or coaching services. Here are some consulting and coaching business ideas:
#16 Business Consulting
If you have experience in business strategy, marketing, or operations, consider starting a business consulting service. Small businesses often seek guidance in areas such as market research, business planning, branding, and process optimization. By providing tailored advice and actionable solutions, you can help businesses thrive and succeed.
#17 Career Coaching
Many individuals face challenges when it comes to career decisions, job searching, or career advancement. If you have a knack for mentoring and guiding others, consider becoming a career coach. You can offer services like resume writing, interview preparation, career assessments, and goal setting to help individuals navigate their professional journeys.
#18 Financial Planning
Financial planning is a crucial aspect of personal and business success. If you have expertise in finance and investment strategies, you can start a financial planning consulting business. You can help individuals and businesses create personalized financial plans, manage their investments, and make informed decisions for a secure financial future.
#19 Health and Wellness Coaching
The health and wellness industry is booming, and people are increasingly seeking guidance in achieving their fitness and well-being goals. If you have knowledge in nutrition, fitness, or holistic wellness practices, consider becoming a health and wellness coach. You can provide personalized coaching, develop customized wellness plans, and support individuals in their journey toward a healthier lifestyle.
#20 Life Coaching
Life coaching involves helping individuals identify and achieve their personal and professional goals. If you have excellent communication and interpersonal skills, consider starting a life coaching business. You can provide guidance, accountability, and support to clients as they navigate challenges, make important decisions, and work towards personal growth and fulfillment.
Local Business Ideas
If you prefer to work within your local community, here are some part-time high-profit business ideas:
#21 Mobile Pet Grooming
Pet owners often struggle to find time to groom their pets or transport them to a grooming salon. By offering mobile pet grooming services, you can bring your grooming equipment and expertise directly to the clients' homes. This convenient service can attract pet owners who value their time and want the best care for their furry companions.
#22 Home Cleaning Services
Busy individuals and families often require assistance with cleaning their homes. By offering professional home cleaning services, you can provide a valuable solution to their needs. Whether it's regular cleaning or deep cleaning for special occasions, your attention to detail and thoroughness can help you build a loyal customer base.
#23 Personal Chef and Meal Preparation
Many people struggle to find the time or energy to cook nutritious meals at home. By offering personal chef and meal preparation services, you can create customized meal plans, shop for ingredients, and prepare delicious and healthy meals in clients' homes. This service can be particularly appealing to busy professionals, families, or individuals with dietary restrictions.
#24 Lawn Care and Landscaping
Maintaining a well-groomed lawn and a visually appealing landscape requires time and effort. If you have knowledge in lawn care and landscaping techniques, consider offering your services to homeowners and businesses in your area. From mowing lawns and trimming hedges to designing and implementing landscape projects, you can help clients enhance their outdoor spaces.
#25 Home Organization Services
Clutter and disorganization can cause stress and reduce productivity in people's lives. If you have a knack for organization and enjoy creating functional spaces, consider starting a home organization business. You can help clients declutter their homes, develop efficient storage solutions, and create an organized environment that promotes peace of mind.
Conclusion
In conclusion, starting a part-time high-profit business can be a rewarding and profitable venture. Whether you choose a service-based, online, creative, or consulting business, there are numerous opportunities to leverage your skills and passions. Remember to conduct thorough market research, develop a solid business plan, and market your services effectively to attract customers. With dedication, hard work, and a strategic approach, you can turn your part-time business into a thriving and financially rewarding endeavor.