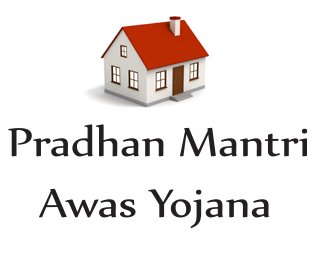 One of the basic requirement of every human being is a house. However purchasing an own house in India is like a dream come true for many individuals.  In India, only high-income group and few middle-class people can afford to purchase a house. A lower income group has no option or very few option for the housing. To address this issue the government of India has taken a major step towards launching Pradhan Mantri Awas Yojana PMAY or housing for all scheme. This scheme will ensure that people will get a house based on their financial capacity. In this post, we will learn about Pradhan Mantri Awas Yojana (PMAY) and Subsidy Loan applicable under this scheme.
What is Pradhan Mantri Awas Yojana (PMAY)?
Pradhan Mantri Awas Yojana Scheme is an affordable housing scheme launched by the government of India. The vision of this scheme is to provide pucca house with water connection, toilet facilities, and 24×7 electricity supply to every family by 2022. The year 2022 is selected because by that time nation completes 75 years of its independence.  The basic objectives of this scheme are given below.
Also Read – Pradhan Mantri Vaya Vandana Yojana Plan 842 – Review
Objectives
To provide affordable housing for weaker section through credit link subsidy scheme
Affordable housing in partnership with public and private sectors
Slum rehabilitation
Subsidy for beneficiary-led individual house construction /enhancement.
Target Group
Poor people of India belonging to Lower Income Group (LIG) and Economically Weaker Section (EWS) group.
Scope of Scheme – Across India
Launched by – Prime Minister Narendra Modi
Eligibility Criteria-
You are eligible to apply for a house under Pradhan Mantri Awas Yojana (PMAY) if you are from Low-income group or Economically Weaker Section group.
Low Income Group (LIG) – LIG households are defined as households having an annual income between Rs.3,00,001 (Rupees Three Lakhs One) up to Rs.6,00,000 (Rupees Six Lakhs).
Economically Weaker Section (EWS) – EWS households are defined as households having an annual income up to Rs. 3,00,000 (Rupees Three Lakhs).
The second condition is you should not own a pucca home.
If you are fulfilling above two conditions you can apply for PMAY.
Also Read – Pradhan Mantri Suraksha Bima Yojana and Jeevan Jyoti Bima Yojana
How to apply for Pradhan Mantri Awas Yojana (PMAY)?
In order to apply for affordable housing under PMAY first, download application form. The application form can be downloaded from Ministry of Housing website.
Fill up the complete information asked in the form. Attach your income proof and submit the form to Urban Local Body (ULB) or the local agency identified by the state.
The final decision on the application will be taken by the competent authority at an appropriate time interval.
Subsidy Applicable to PMAY
Under this scheme, you can avail following subsidy benefits.
A Subsidy will be granted to EWS and LIG group under this scheme. The value of subsidy will be in the range of 1 Lakh to 2.3 Lakh. This subsidy will be directly given by central government.
Government loan up to 6 Lac for the period of 15 years or less will be provided for affordable housing.
In addition to subsidy amount you can also avail home loan with a lower interest rate under this scheme. The subsidized interest rate under this scheme is 6.5%.
Female member will get preference of allotment of a house under this scheme.
Subsidy Loan- Credit linked subsidy scheme
The subsidy loan under Pradhan Mantri Awas Yojana is known as a credit linked subsidy scheme. This scheme is available at a majority of public and private sector bank such as canara bank, bank of India, ICICI bank etc.
Under this scheme Beneficiaries of Economically Weaker section (EWS) and Low Income Group (LIG) seeking housing loans from Banks, Housing Finance Companies and other such institutions would be eligible for an interest subsidy at the rate of 6.5 % for a tenure of 15 years or during tenure of loan whichever is lower.
The credit linked subsidy will be available only for loan amounts upto Rs 6 lakhs and additional loans beyond Rs. 6 lakhs, if any, will be at nonsubsidized rate. Interest subsidy will be credited upfront to the loan account of beneficiaries through lending institutions resulting in reduced effective housing loan and Equated Monthly Installment (EMI).
Credit Linked Subsidy loans can be availed for new construction and addition of rooms, kitchen, toilet etc., to existing dwelling as incremental housing.
Housing and Urban Development Corporation (HUDCO) and National Housing Bank (NHB) have been identified as Central Nodal Agencies (CNAs) to channelize this subsidy to the lending institutions and for monitoring the progress of this component.
How to apply for Subsidy Home Loan under PMAY?
Follow steps given below to apply for Subsidy Home Loan under PMAY scheme.
In order to apply subsidy home loan under PMAY you need to fill up Individual Home Loan application form.
Once you complete the form you can submit form directly or through the local ULB. You need to attach self declaration affidavit as a proof of income.
Final decision on subsidy and loan will be taken by bank (Prime lending agency).
Bank submits this claim detail to CNA (Central Nodal Agency).
Central Nodal Agency will release subsidy claim amount to bank.
Credit link subsidy deposited by bank to beneficiary loan account.
Final Thoughts
Launching affordable housing scheme is a welcome step by the government and it will surely help Low Income Group people in making their own house.
Let's hope that by 2022 every individuals of India has basic living facility called as a house.