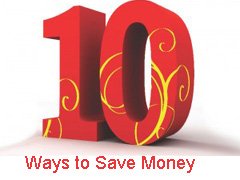 In today's world everyone wants to save more money that is the reason we always look for buzz words like offers, sale, discount, free etc. When we see something is available like this we grab that opportunity without fail. We even don't notice word written in smaller font *Condition Applied.
Keeping that in mind we are herewith websites that gives free service and by availing these services you can save your money.
Website to send Text Messages:-
While selecting mobile plan we always select tariff which allows us to send certain number of SMS free, and we pay sometime more money to avail this facility. Many of us are not aware that this type of facility is available free on multiple websites. Just Sign up with website, enter your friend's number write your message and click 'send' completely free.
Also Read – 5 websites to earn money online
Website that offer free online storage:-
Few years back small storage facility was costing us big money, but today storage is commodity item. Today you can avail 8 GB storage mini SD card in just 300 Rs.  If you want to save money on storage there are multiple website which can provide you personalized storage facility online free of cost. You can store your document, photos, music online free of cost. This storage space is varying from 15GB to 2 GB.
https://drive.google.com/  – 15 GB
https://skydrive.live.com/  – 7 GB
https://spideroak.com/   -2 GB
Website for Long distance call
Gone are days where you need to have ISD facility for making long distance call. Today it is very easy to make long distance call to relatives and friends. Just logon to website of Skype and stay in touch with your friends and relative with one click.
Website for Matchmaking
Traditional way to do match making was by relatives, friends and family member. But as time changed the traditional ways has also changed. Today we have multiple matrimony website which provides free trial for match making. Certain site has paid membership but we can always refer to free part to save money.
http://www.bharatmatrimony.com/
Website to save commission money
Also Read – 80 Best Tips to Save Money
We pay lot of money to buy, sell or rent our property. We can straight away save this money if we try to use online portal available for this purpose. Online portals provide facilities to post our advertisement free of cost. You can use this facility not only for property but also to buy & sell products & services.
http://www.99acres.com/
http://www.quikr.com/
Website for Books
If you are book lover and if you want to save money you spend on book or you want to make sure book you are buying is worth or not you can use these book websites which gives facility to preview and download books from any arena of your interest like, technology, health, finance, fiction, romances and horror etc.
Website delivering free music
Also Read – 10 Passive Income Ideas & ways to make extra money
In good old days music lover was visiting CD/DVD store for purchasing music CD/DVD but today everything is available online. So if you are music lover and want to save money you can visit following websites which gives facility to listen & downloading of songs.
Website for Movies
We all love watching movies so here are sites where you can download/watch movie for free instead of paying money.  If you want to capture movie from youtube you can use tool like atube catcher will help you.
Website for Greeting Card
Greeting cards are a ways through which you express your special feelings to your loved and dear ones. Such greetings websites save you money which you might have wasted on a paper card and its postage. Not only that you can always set the date and time in advance, that at which the card to be sent.
Website for learning Language
Many people today love to learn multiple languages, knowing additional language always helps. Livemocha.com is a well-liked language learning site where you can learn many languages around the globe, whether it's French or Bengali. There you get to interact with other language learners around the world. You can also practice the conversation with a native.
If you come across any website you feel saves you money do share it in comment section given below.