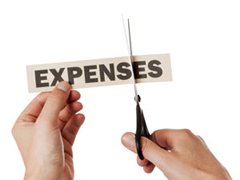 Insurance is one of the vital need today hence owning an insurance policy gives a sense of security & sometimes you do not mind in paying a little extra on insurance policy. However, there are ways where you can get the right type of policy with reduction in price. Read further to find out more.
The age, health and habits of an individual determine the premium amount to be paid by them for their life insurance. Therefore, a person with a history of chronic illness or have high risk factors may not qualify for a cheap life insurance policy.
The basic premium rate offered by an insurance company is not negotiable. However, life insurance expense could be lowered if you:
Buy Term plan:-
Select term insurance policy which is purest form of insurance policy, which offers you no money in case you survive term of the policy. It provides enough money to your family in case of death but offers no benefit on survival.
Buy from one company:-
If a person buys his auto, home, life and other insurance policies from the same insurer, he may get a good discount on insurance costs.
Increase term of your insurance:-
If you want to purchase an endowment plan or a Unit-Linked Insurance Plan (ULIP), increase the term of your insurance policy. However this idea will not work for a pure term plan – longer terms mean higher risks and therefore higher premiums.
Buy insurance for the right amount:-
If being under insured is risky, being over insured is also not a good idea as it leads to waste of money. A person should first decide how much insurance need he has an then  buy the right level of insurance coverage.
Pay annually:-
It is observed usually that more premiums you pay in a year, the higher will be your premium costs towards the policy. So always plan to take premium mode annually while purchasing policy.
Policy Rider:-  
Policy riders like double accident benefit etc always cost extra money so you can opt for plan without riders or additional benefits that do not add value to your insurance needs.
Reduce risk:-
Insurers often charge higher premiums on customers who they think are 'risky'. Hence if you live healthy lifestyle can help in cutting down insurance costs. Even if you are staying away from tobacco you may get policy at better rates.
Maintain a good credit rating:-
One's credit score can impact his insurance rates considerably. Discounts can be made available by improving one's credit score and maintaining a good credit rating.
Stick with one insurer:-
Keeping the same insurer for a long period could allow a person to benefit by means of a loyalty discount. Many big insurers offer such discounts to customers who renew their policies annually.
Compare:-
Last but not the least – Before making purchase decision make sure to compare plans across insurers.
If you have any other way by which one can reduce insurance expense do post in comment section.